Nordstrom does not open for some IP-addresses; you may need to use VPN ZenMate Security & Privacy VPN for Chrome.

A little bit of history
Nordstrom is a brand with a long history. It was started it in Seattle at the turn of the 19th and 20th centuries by mister John Nordstrom - a scandinavian immigrant, who gave the brand a special touch of northern romance. Originally it was created as a shoe store, but as it often happens it has grown into something much bigger. Beside the online store Nordstrom com there is a whole net - 231! - of regular shops loved by many Americans.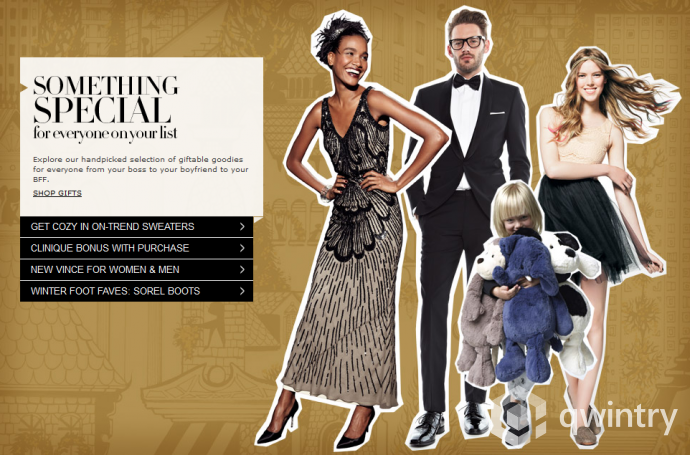 In its substance, Nordstrom is an online store of contrasts. Expensive brands, presenting collections with clothes cost from three to four thousand dollars, as well as simple high-quality things available to ordinary customers coexist here: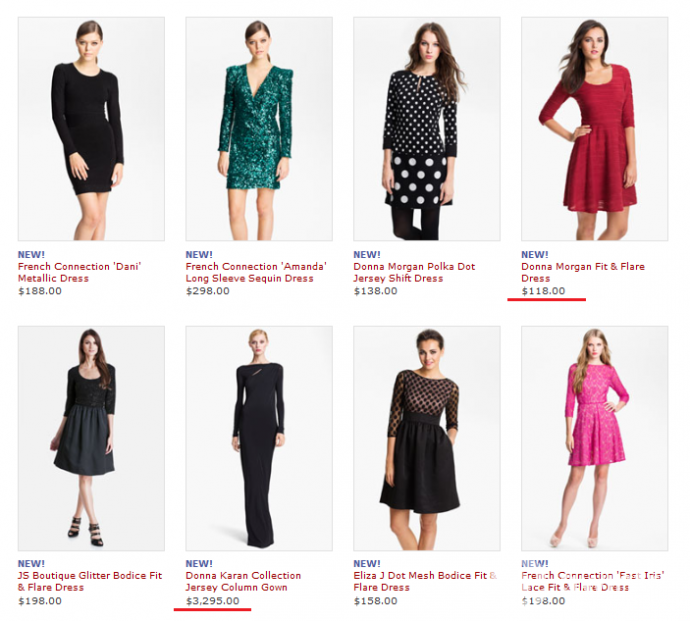 As for the assortment of the Nordstrom online store and the official website, it is almost equally wide for women and men, for children and teenagers. Of all its diversity, clothes is worth mentioning - both of its own production and of other brands. Also, at Nordstrom, there are special departments where exclusive designer garments can be found, clothes of extra large or extra small sizes, and wedding clothes: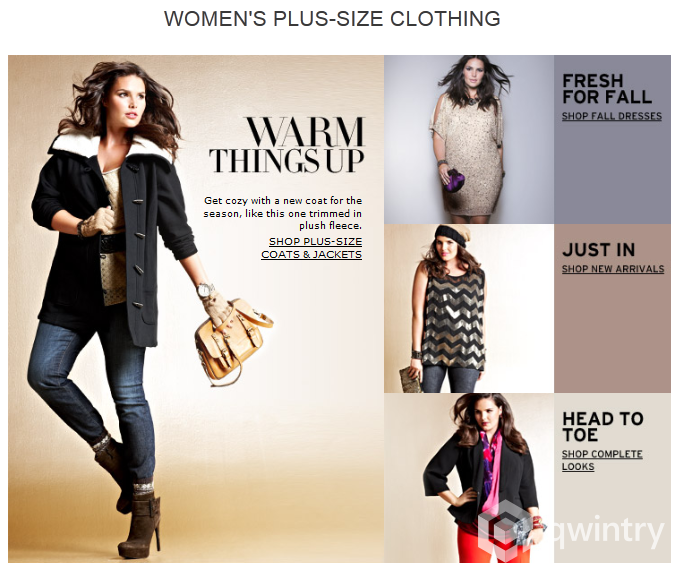 The next important specialized department of the Nordstrom store is women's cosmetics. And here it is given really a lot of space. Perhaps it was the huge selection of cosmetics that made the Nordstrom online store extremely popular among the female part of our customers: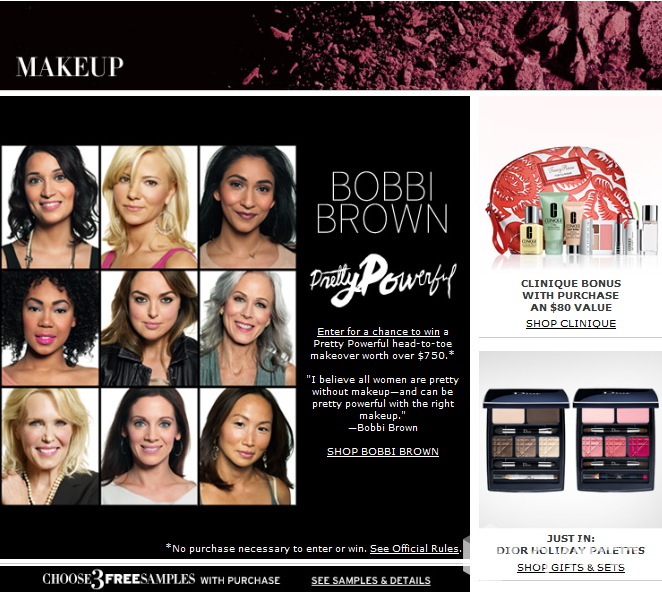 And the last important key attraction of Nordstrom is a variety of accessories: bags, belts, ties and other nice little things: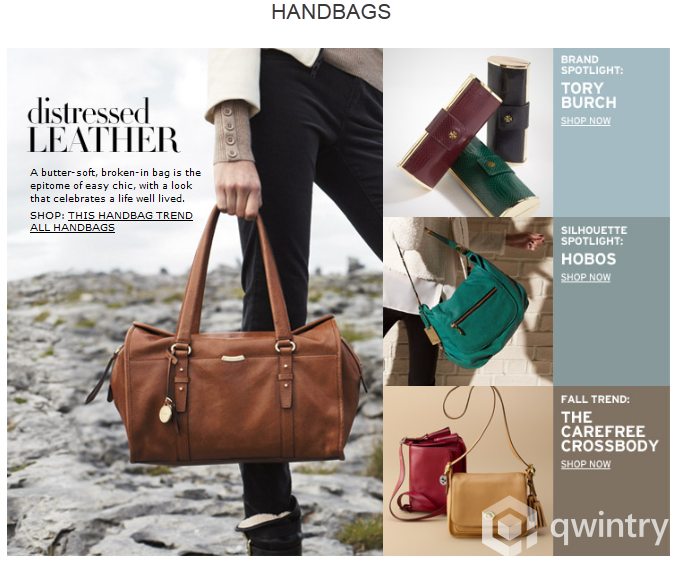 By the way, a discount department - Sale - is also available on the Nordstrom website. Usually, you cannot find real bargain prices here, however, looking through offers, some interesting options will definitely catch your eye.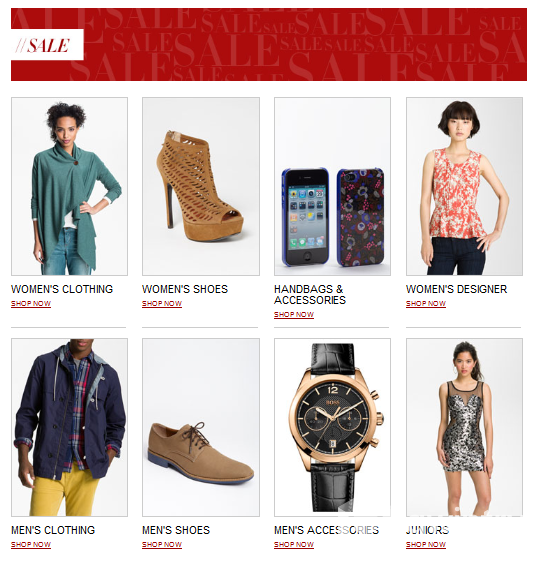 But what Nordstrom is really worth praising for is its convenient structure - any item can be found here within a couple of minutes - all products are divided into certain categories. Therefore, during the first acquaintance with Nordstrom, it may even seem that it is much smaller than it actually is, and all this is due to the fact that the buyer does not have to rush from one end of the site to the other.
Delivery
Another feature of the Nordstrom store is free shipping. Most of similar stores deliver goods free of charge if the order cost exceeds a certain amount. Nordstrom has no restrictions - standard shipping within 5 days is free with any purchase.
If you don't want to wait so long, choose other options:
Two-day shipping - $15
Next business day delivery - $ 25
Delivery on a weekend or a holiday - $35
Besides, the store gives you sn opportunity to return the ordered product. If for some reason, during our Special request check, it turns out that the ordered item does not look the way you would like, or if you simply change your mind, the items can be returned to the store with full compensation of money. In general, when it comes to delivery, here Nordstrom really cares about its customers, preventing their slightest inconvenience.
Payment
Nordstrom does not seem to have problems with any cards.
You start with a usual registration process: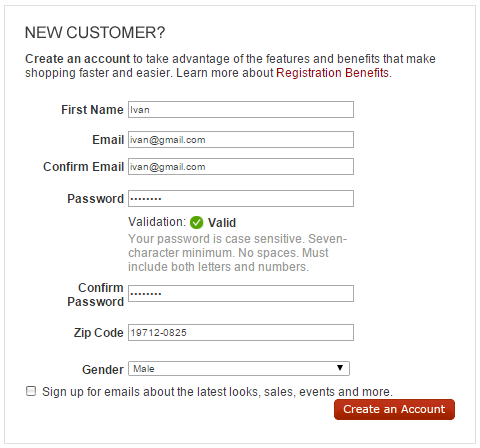 Then add your Qwintry address: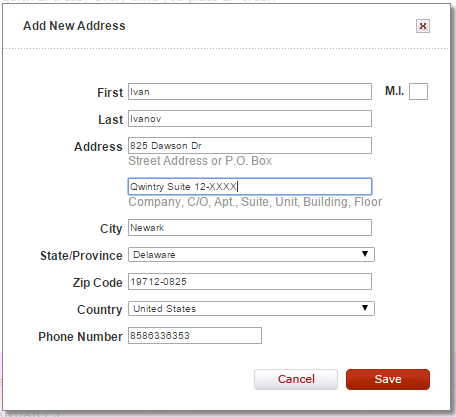 And billing address: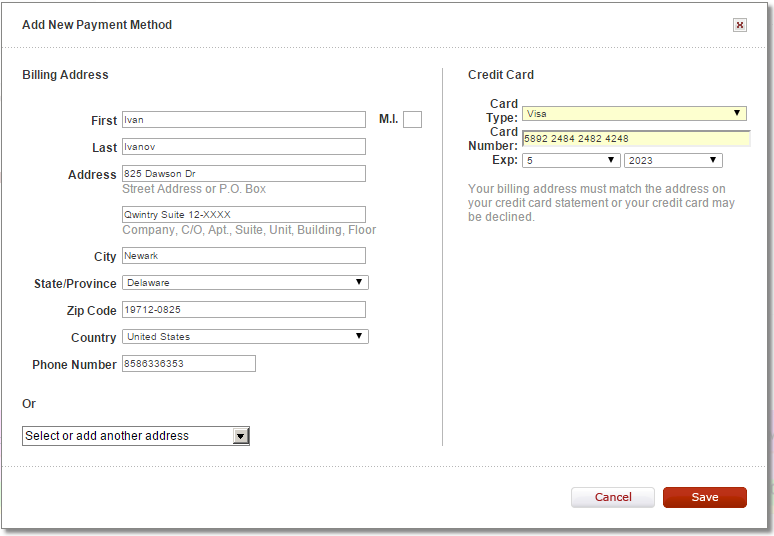 You are all set! And can start shopping at Nordstrom.
The last thing that is worth mentioning is that there is an interesting withdrawal system on the Nordstrom website. Despite the fact that Delaware - the state in which Qwintry warehouse is located - does not collect taxes on clothes and shoes, during purchase, the amount on your card will still be authorized with the tax fee. However, upon the actual withdrawal of money, you will not have to pay extra.
Summing up, we can say that Nordstrom is a convenient, interesting and practical store, so you should always keep it in mind!
Discounts + Coupons + Sales