Modern, inexpensive jewelry can successfully match even the most luxurious outfits. The main thing is to make the right choice. Our new article focuses on six stores where it is easy to find and buy stylish jewelry.
Rules for choosing affordable jewelry
The first rule of shopping is you should trust brands. Do not be surprised if noname jewelry has crumbled or rusted. But you will be confident in the quality of the product and, accordingly, in the impeccability of your image if you choose jewelry from a well-known brand, even if from the mass market.
However, when buying jewelry from stores such as Zara and H&M, you risk compromising your image if it turns out that the same accessories are worn by acquaintances who do not have your sense of style. Therefore, when choosing jewelry, we recommend looking for unique jewelry that is not available in your country. It will be difficult for others to assess the cost of the product, but they will pay attention to the unusual detail of the image.
Since the market for accessories in some countries is limited, we recommend not to waste time and immediately start shopping in American online stores. For shipping purchases from the USA to your country, just join Qwintry and you will receive a free personal address in Delaware, which you can use for receiving orders from any US online store.
The second and the last rule is you'd better start shopping by visiting multi-brand online stores. The largest US retailers have sales very often, and their assortment can be called limitless. Our list focuses on multi-brand stores. Since some sites are only accessible to users with an American IP, access the Internet through a VPN if a site does not open.
6pm outlet
Buy LAUREN Ralph Lauren Tassel Earrings: $22.50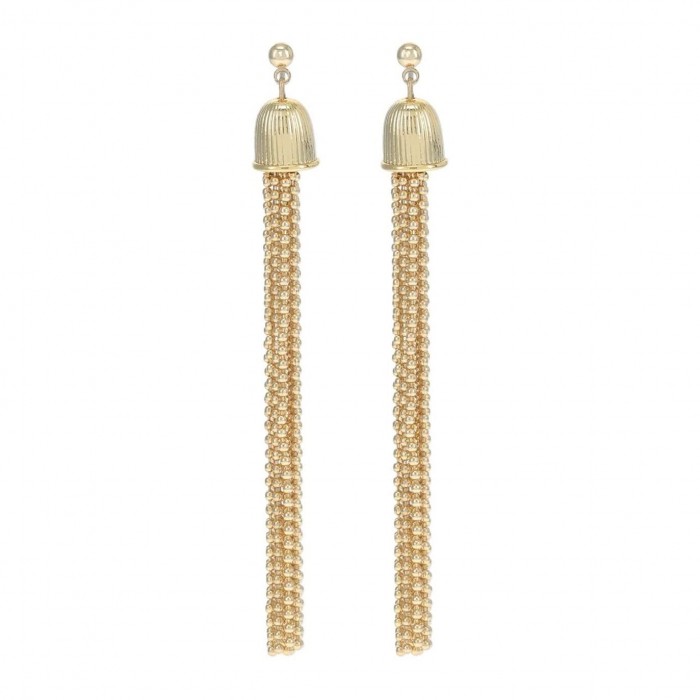 The 6pm outlet should be among the stores you start shopping from. Not sure how you feel about a certain shoe brand because it is not represented in your country? Looking for an inexpensive single event clutch? Buy everything at 6pm.
The online outlet offers a huge selection of costume jewelry ranging from $13 for the tiny Front Row collection to premium Tory Burch jewelry starting at $100 (discounted).
Buy Robert Lee Morris Soho Earrings: $14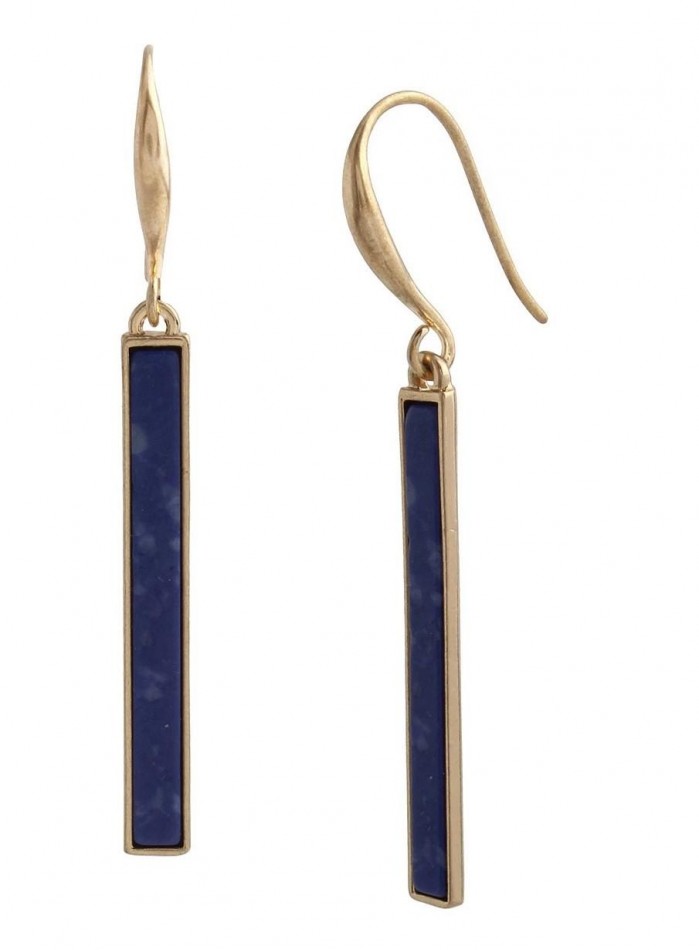 Retailer Macy's offers more products in a wider price range. The catalog contains separately bijouterie (Fashion Jewelry) and luxury jewelry (Fine Jewelry). Therefore, you can easily buy bracelets and earrings for $5 for a girl and gold earrings in Italian gold (14 carats) for $1500.
Adhering to the rule that we are looking for inexpensive stylish jewelry, we chose the Robert Lee Morris Soho gold-colored earrings with lapis lazuli inserts as an example. Discount price is $14.
Buy Saachi Mixed In Goldtone Bracelet: $14.40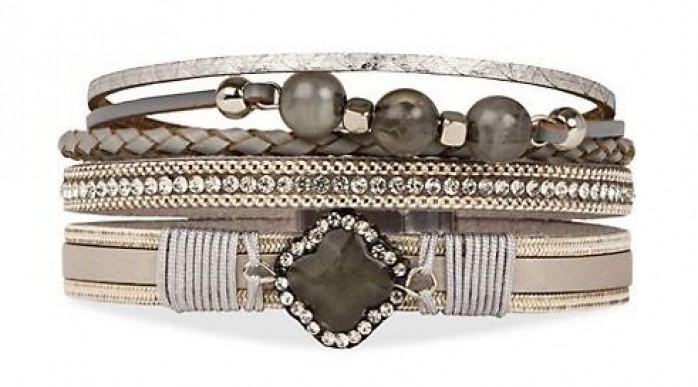 Premium Outlet Saks OFF 5TH is another online store where you can buy cheap beach bracelets and very expensive gold necklaces with diamonds and emeralds. Saks OFF 5TH lures with discounts of up to 70%, which in the context of jewelry sounds very tempting.
For our article, we have chosen a wide SaachiMixed In Goldtone bracelet made of leather and cotton, decorated with artificial stones.
Buy AQUA Coin Earrings: $15.20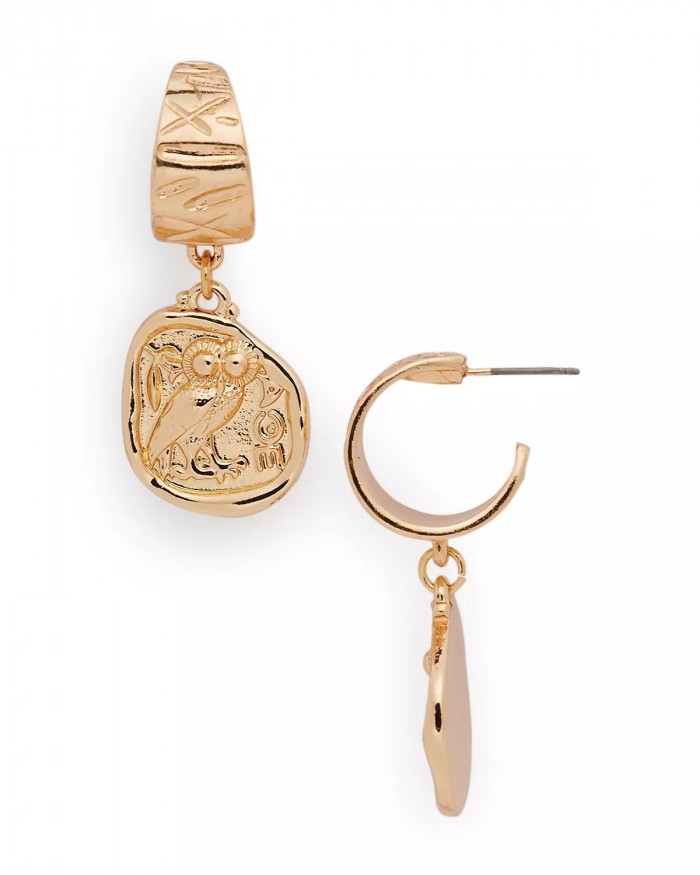 Bloomingdale's multi-brand boutique is interesting not only for its sales, but also for goods from private labels. An example of such a product is gold earrings made in the style of an antique Athenian coin. With a price of $15.20 they will be a great investment in your look.
Buy J.Crew Moonrise Pearl Earrings: $10.99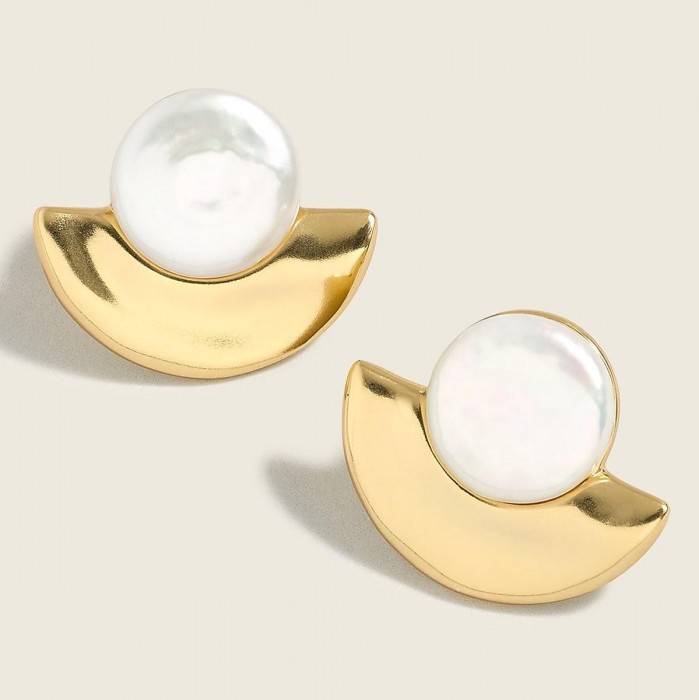 Buy Madewell Shell Charm Earrings: $9.99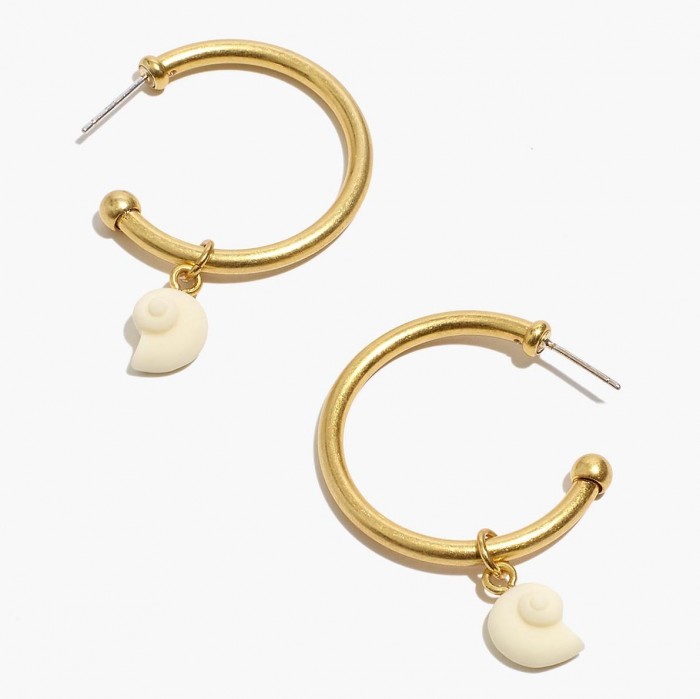 Two pairs of earrings for $10.99 and $9.99, respectively. We found them in the brand store of the popular J.Crew brand and in Madewell, the company that belongs to J.Crew. Moreover, both pairs are made of gilded brass, and Moonrise Pearl is also decorated with real pearls. This is how, thanks to discounts of 71% at a modest price, you can purchase stylish original jewelry that can complete an expensive look. We added these sites to the list because many of the catalog items offer excellent value for money, but J.Crew and Madewell jewelry is hard to find in multi-brand stores.
Buying stylish jewelry in the USA, taking into account the prices and assortment, is a completely logical decision for anyone who wants to collect a lot of pieces of jewelry at a reasonable price. Plus, buying in American stores, you don't have to worry about whether the accessories you bought will appear on someone else in your close environment.
For creating unique budget images, join Qwintry and start shopping in the USA.
Discounts + Coupons + Sales