Style and beauty
Young mothers really want their child to be exeptionally elegant and stylish. In recent years, many parents have been "competing" to create the most beautiful and stylish wardrobe for their little ones. And yes, a portion of cuteness, tenderness and positive emotions goes off scale when you see mini-gentlemen or tiny ladies wearing hats.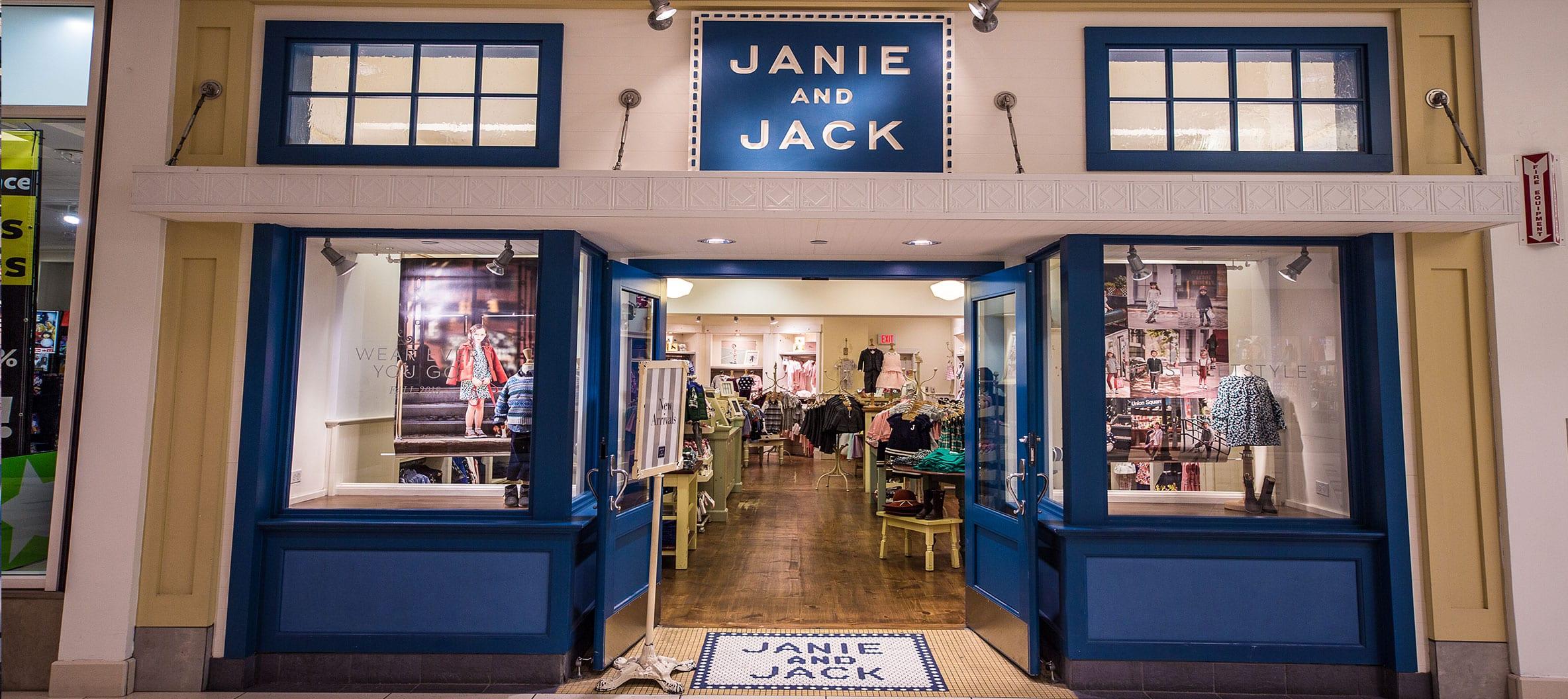 But style and beauty — are not the only factors for choosing children's clothing. Quality is also important. Today we will tell you where you can find children's clothes with all factors combined.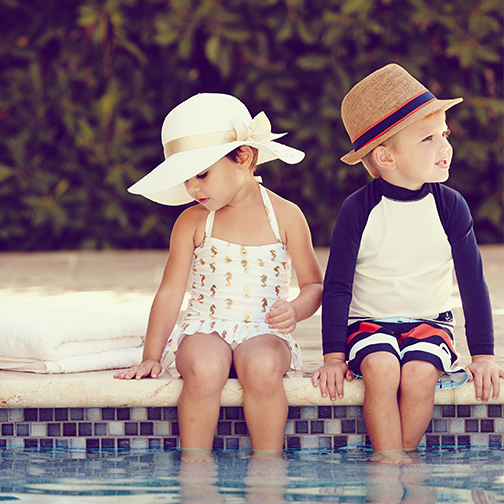 One of the favorite children's clothing stores for many mothers - clients of Qwintry Gymboree, which has a huge assortment of wonderful and high-quality clothes for their little clients (Qwintry article about Gymboree). But, for sure, not everyone knows that the store of wonderful festive and not only clothes Janie and Jack - also belongs to the Gymboree corporation. And this means that the corporation follows all of its requirements for quality of service and tailoring of clothes as well.
So what is so special about the store Janie and Jack and why do we advise all moms to pay attention to it?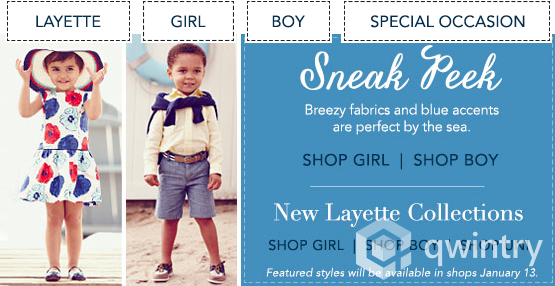 First of all, these are very beautiful and elegant looks for children.
The desire to buy something in this store arises even when you see the first photographs and suggested ideas. Everything is thought out to the smallest detail. It will not be difficult to create a complete look that other children will not have.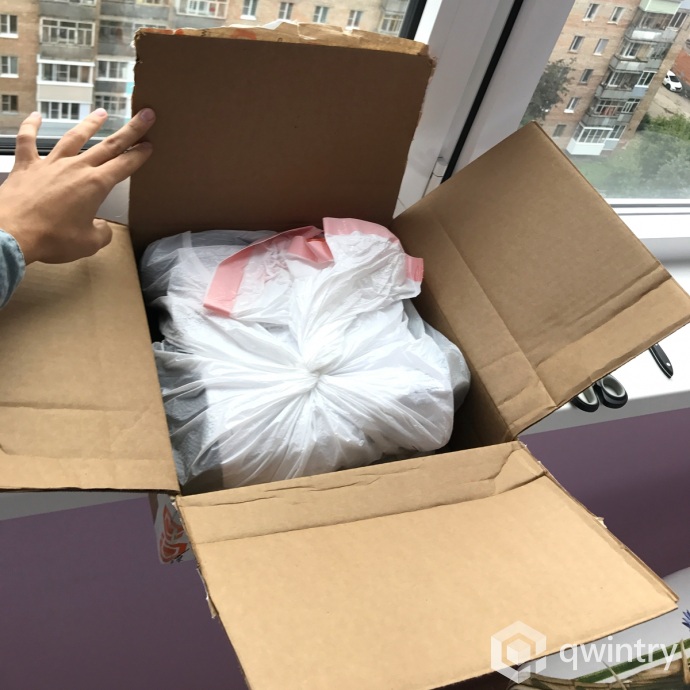 Secondly, the store will become your faithful friend and assistant in making up children's wardrobe from birth to 12 years old:
Section Layette offers to fill a wardrobe for babies from birth up to 1.5 years. There are separate sections for girls, boys and unisex (it is convenient when you still do not know the gender of the unborn child, but you really want to buy gifts).
The Girl and Boy sections offer clothing for little fashion-mongers under the age of 12.

Thirdly, the impeccable quality of clothes.
Janie and Jack's garments wear perfectly, can be easily washed, retain the brightness of colors if you observe the temperature regime during washing, and, importantly, do not change their original shape, thus, they meet all the requirements that the most demanding mothers might have for children's clothes.
All items are made from very high quality materials. The most favorite fabric at the store (and among all mothers) is 100% cotton. Be sure to study the composition of the products, Janie and Jack provide detailed description of the composition for absolutely every item.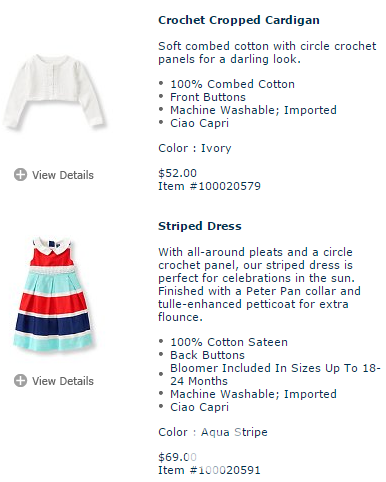 Here you will find outfits for any occasion.
When choosing outfits, the section Special Occasion can help mothers to find the most elegant and stylish outfits for a variety of holidays, as well as outfits from individual collections in the sections for girls and boys.
Cute and so important details complete the image. And it is thought out for you completely. Small bows, butterflies, headbands, handbags, hats and caps.

All items are very high quality, some are quite expensive. You have to pay for quality, nothing you can do about it. But! Janie and Jack is very fond of their little clients and often holds sales. You can save very well by looking at Sale (for boys / for girls). Especially now, during the six-month sales period!
A spring-summer collection has already been presented, so it is time to take care of the bright holiday looks of your kids in advance.

These cute and comfortable outfits will leave no one indifferent for sure.
An interesting fact: the most fashionable kid in Hollywood - the daughter of Tom Cruise and Katie Holmes - Suri Cruise loved Janie & Jack outfits very much. These garments were a part of her wardrobe, along with Prada and Burberry.

The baby is always stylish
The most important thing for all mothers is health and happiness of their child. And Janie & Jack store only helps to decorate a carefree childhood and to distinguish the baby from everyone around them!
How to buy?
If you are not registered on the Qwintry website yet, register and dress your child like a prince or princess with Janie & Jack!
Discounts + Coupons + Sales