Many Canadian fashion enthusiasts often wonder, "Does Brandy Melville ship to Canada?" This guide aims to address this common inquiry and provide comprehensive insights into how Canadians can successfully order from Brandy Melville. While the brand is well-loved, not all customers are aware of its shipping policies, particularly to Canada. This section serves as an introduction, setting the stage for a detailed exploration of Brandy Melville's delivery procedures.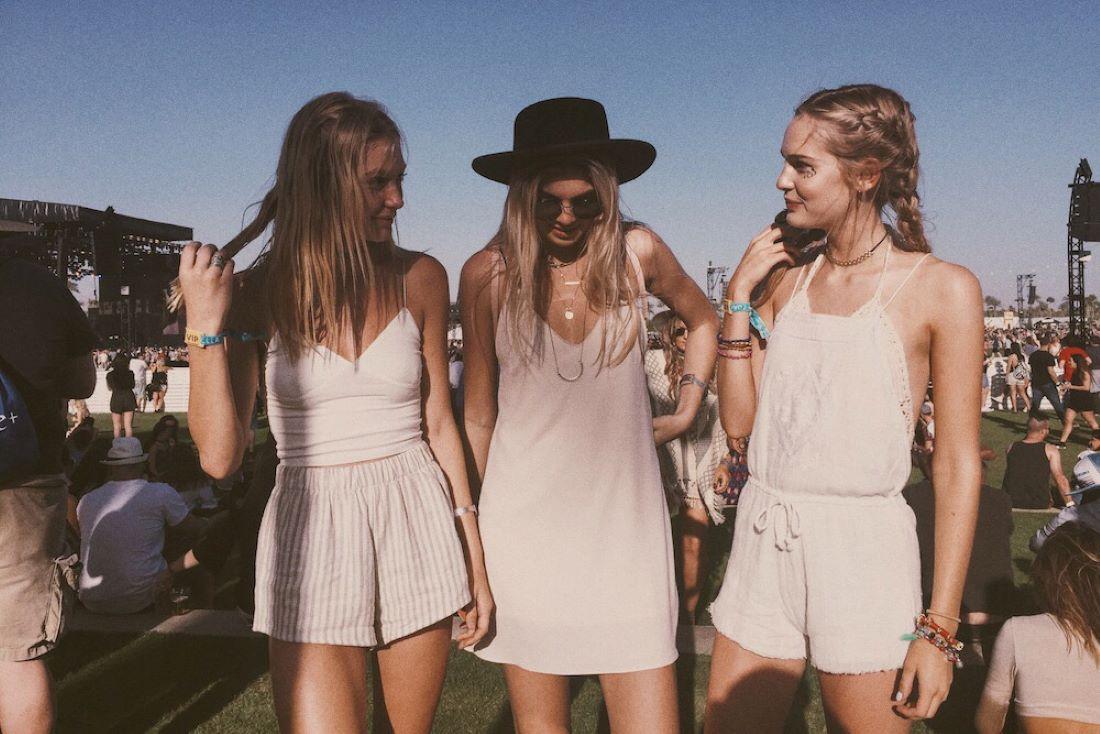 Brandy Melville's Shipping Policies to Canada: What You Need to Know
When it comes to accessing Brandy Melville's trendy apparel and accessories from Canada, understanding the brand's shipping policies is essential. Brandy Melville is committed to providing a seamless shopping experience for its Canadian customers. Estimated delivery times may vary depending on factors like location and shipping method. It's advisable to review the specific shipping options available to Canada during the checkout process. Additionally, Brandy Melville may apply shipping fees, which can be influenced by the total value of the order. Familiarizing oneself with these details ensures that Canadian shoppers can make informed decisions and anticipate their purchases with confidence.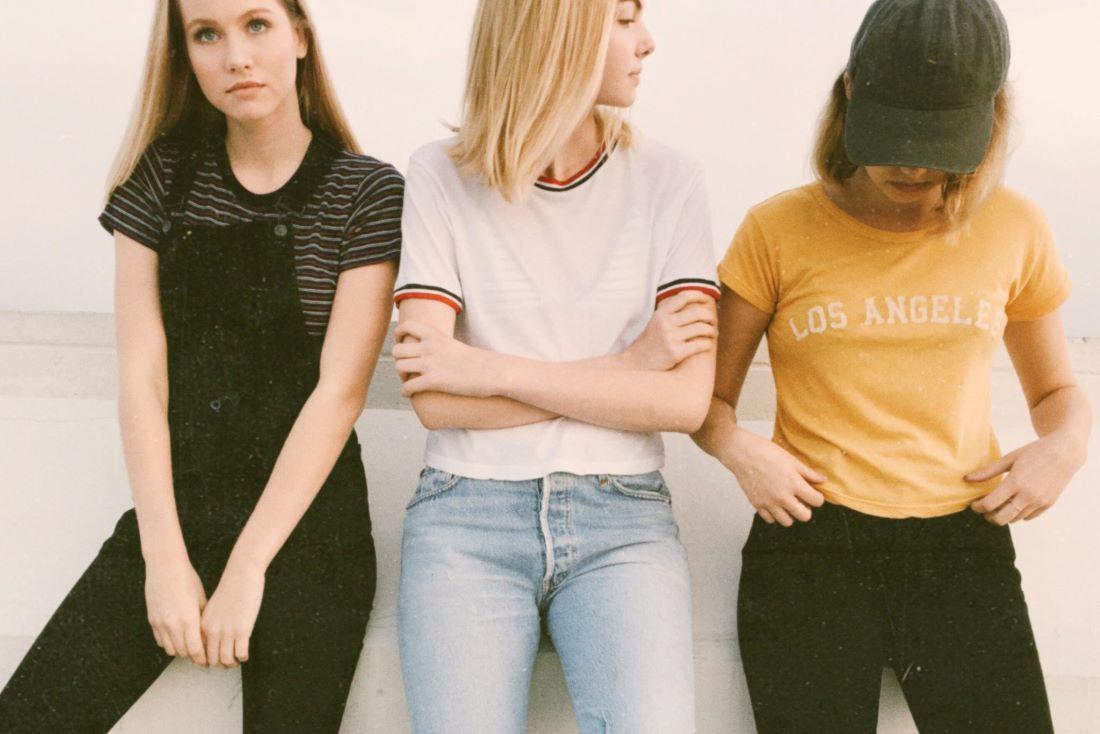 In certain cases, Brandy Melville may have restrictions on specific products for shipment to Canada. These restrictions could pertain to size, weight, or other factors related to the nature of the product. It's prudent for Canadian customers to consult Brandy Melville's official shipping guidelines for any product-specific limitations. By being aware of these details, shoppers can avoid any potential hiccups during the ordering process and ensure a smooth transaction.
For Canadian customers eager to explore the world of Brandy Melville's fashion, the brand's commitment to transparency in its shipping policies is reassuring. By providing clear information on estimated delivery times, shipping fees, and potential product restrictions, Brandy Melville sets the stage for a seamless shopping experience from Canada. With this knowledge in hand, customers can confidently proceed with their purchases, knowing that Brandy Melville is dedicated to meeting the needs of its Canadian clientele.
Why is Brandy Melville worth buying?
Brandy Melville stands out in the fashion world for its timeless and effortlessly chic designs. From cozy sweaters to versatile dresses, their pieces exude a certain laid-back elegance that transcends trends. The brand's dedication to quality craftsmanship ensures that each garment is made with care, promising longevity in both style and wear. This commitment to enduring fashion makes investing in Brandy Melville pieces a worthwhile choice for those seeking wardrobe staples that can effortlessly transition from season to season.
Some of the best sellers products that you can order to Canada:

| | | |
| --- | --- | --- |
| BELLA 14 TOP | Is a cozy and versatile addition to any wardrobe.Crafted from soft ribbed cotton, this long-sleeved top combines classic white and navy color blocking for a timeless look. The standout feature is the bold "14" graphic emblazoned on the chest, adding a touch of sporty flair to this comfortable everyday piece | Price: 23$ |
| BRIANNA COTTON THICK STRIPE SWEATER | This oversized sweater boasts thick, eye-catching stripes in a classic crew neck style. Made from a substantial cotton knit, it offers both warmth and comfort, while the ribbed trim adds a touch of texture and structure to the piece. | Price: 38$ |
| KNIT BEANIE | This ribbed knitted beanie is a classic accessory that adds a cozy touch to any outfit. With its versatile design, it's perfect for keeping you snug during chilly days while effortlessly elevating your winter look. | Price: 14$ |
| MAYSON TOP | Crafted from ribbed cotton, it offers a fitted silhouette with long sleeves, making it a versatile addition to your wardrobe. Whether dressed up or down, this top effortlessly combines style and affordability for a fashionable look. | Price: 20$ |
| CHRISTY MAINE HOODIE | This oversized sage green hoodie features intricate navy blue and white embroidery of "Maine" on the chest, adding a touch of coastal charm. Complete with drawstrings and convenient kangaroo pockets, it's the perfect blend of functionality and fashion for a cozy, on-trend look. | Price: 48$ |
| ANASTASIA SWEATPANTS | Crafted from thick, cozy cotton, these sweatpants feature an elastic and tie waistband for a customized fit. With the added convenience of side pockets, they combine practicality with a relaxed, on-trend look, making them a versatile addition to your wardrobe. | Price: 35$ |
| EMERY HEART SWEATSHORTS | Crafted from soft cotton, these shorts feature an elastic waistband for a snug fit. The adorable heart pattern adds a playful touch, making them a delightful addition to your casual wear collection. Perfect for lounging or casual outings, these sweatshorts are a versatile and budget-friendly choice. | Price: 18$ |
| ERICA OVERSIZED SWEATSHIRT | Crafted from soft cotton, this pullover features an oversized fit for a relaxed silhouette. The classic crewneck front adds a timeless touch, making it a versatile staple for any wardrobe. Whether for lounging or a laid-back outing, this sweatshirt offers both comfort and affordability in one stylish package. | Price: 32$ |
| ALWAYS ON MY MIND HEART ROPE CHOKER | This black rope choker is adorned with a silver heart charm, inscribed with the sweet message "Always On My Mind". It's a versatile piece that effortlessly complements any outfit, making it a budget-friendly way to add a touch of romance to your look. | Price: 8$ |
| ANDI MOHAIR V-NECK SWEATER | This regular-fit sweater features a classic V-neck design, adding a touch of sophistication to your look. Crafted from a mohair blend knit, it offers both warmth and texture. The raw trim adds a trendy edge, making it a versatile and budget-friendly option for staying cozy and chic. | Price: 35$ |

Please keep in mind that the prices provided are approximate and may be subject to change. For the most accurate and current pricing information, we recommend visiting the Brandy Melville Canada website directly.
By selecting from this diverse range of products, Canadian customers can experience the exceptional craftsmanship and quality that Brandy Melville is renowned for, all delivered conveniently to their doorstep in Canada.
Qwintry: Your Reliable Delivery Partner
Qwintry emerges as the perfect complement to Brandy Melville's expansion into Canada. With a reputation for excellence in parcel forwarding, Qwintry has positioned itself as a reliable partner for shoppers seeking to bridge the gap between U.S.-based retailers and international destinations like Canada. What sets Qwintry apart is its commitment to providing a seamless and efficient delivery experience. One of its standout features is package consolidation, which allows customers to combine multiple items from different retailers into a single shipment. This not only minimizes shipping costs but also reduces environmental impact, making Qwintry an eco-conscious choice for global shoppers.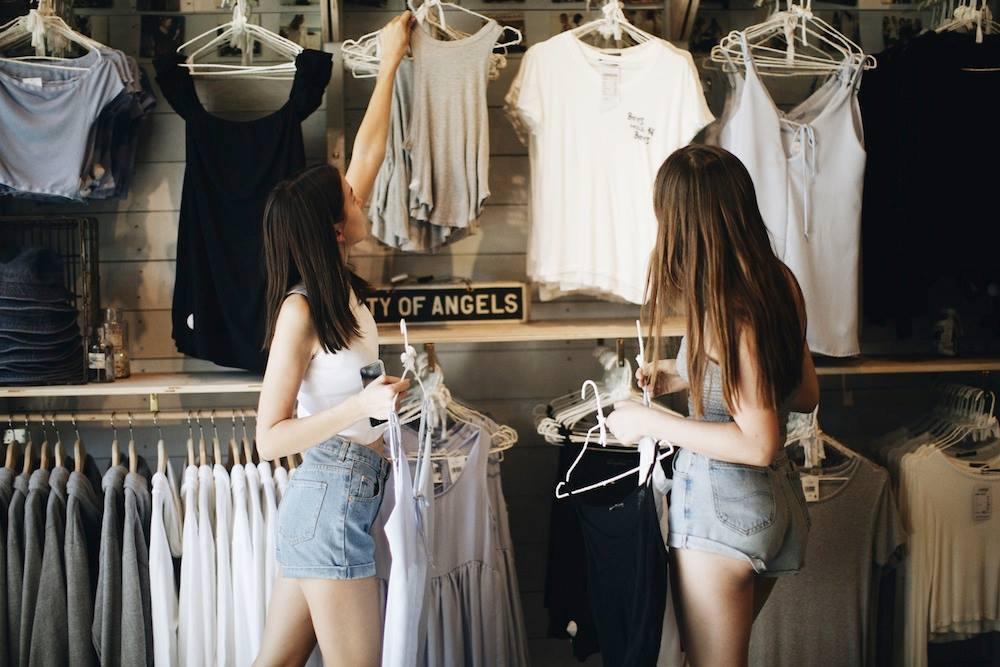 Moreover, Qwintry places a strong emphasis on communication and transparency. Real-time package tracking is a standard feature, offering customers constant updates on the status and location of their parcels. This invaluable tool not only provides peace of mind but also allows for precise planning of delivery expectations. Additionally, Qwintry offers competitive international shipping rates, ensuring that customers receive the best value for their shipping investment. With a range of shipping options available, including expedited services, customers have the flexibility to choose the delivery speed that best suits their needs. In essence, Qwintry's dedication to efficiency, transparency, and cost-effectiveness makes it the ideal partner for Canadian shoppers looking to access Brandy Melville's fashion-forward offerings with ease.
Navigating the Process: Using Qwintry with Brandy Melville
To unlock Brandy Melville's latest fashion trends from Canada, integrating Qwintry into your shopping experience is the key. The process is straightforward and begins with creating a Qwintry account, which provides you with a dedicated U.S. shipping address. Armed with this unique identifier, you can venture into Brandy Melville's online store, adding your favorite items to your cart. At checkout, simply enter your Qwintry U.S. shipping address as the delivery location. This ensures that your purchases are directed seamlessly to the Qwintry warehouse for processing. Once your orders arrive, Qwintry's team springs into action, employing their expert package consolidation service. This not only optimizes shipping costs but also minimizes environmental impact, showcasing Qwintry's commitment to efficiency and sustainability. With meticulous care, your parcels are prepared for their journey to Canada, ensuring that Brandy Melville's latest arrivals reach you in perfect condition, right on schedule.
Why Choose Qwintry for Brandy Melville Deliveries
Package Consolidation: Qwintry's standout feature is its package consolidation service. This allows customers to combine multiple items from different retailers into a single shipment. Not only does this significantly reduce shipping costs, but it also minimizes environmental impact. By consolidating packages, Qwintry optimizes the use of resources and reduces carbon emissions associated with multiple shipments.
Competitive Shipping Rates: Qwintry offers a range of shipping options with competitive rates. This means that customers can select the delivery speed and cost that aligns with their preferences and urgency. Whether you prefer standard shipping or need expedited delivery, Qwintry provides flexibility without compromising on reliability.
Real-Time Package Tracking: With Qwintry, you're never left in the dark about the whereabouts of your parcels. The platform provides real-time package tracking, offering updates on the status and location of your shipments. This feature not only provides peace of mind but also allows for precise planning of delivery expectations.
Secure Warehousing: Qwintry boasts state-of-the-art warehousing facilities that ensure the safety and security of your purchases. With temperature-controlled environments and robust security measures, you can trust that your items are in good hands.
Cost-Efficiency: Beyond package consolidation, Qwintry's services are designed to be cost-effective. By offering competitive international shipping rates and efficient handling processes, Qwintry provides excellent value for your shipping investment.
Choosing Qwintry as your delivery partner for Brandy Melville purchases from the U.S. to Canada means gaining access to a suite of benefits designed to enhance your shopping experience. From package consolidation to competitive shipping rates and real-time tracking, Qwintry ensures that your Brandy Melville deliveries arrive seamlessly and in perfect condition, all while being mindful of environmental sustainability and cost-efficiency.
In conclusion, this guide equips Canadian readers with the knowledge and tools to make the most of Brandy Melville's offerings, even from afar. With Qwintry as a trusted partner, the latest fashion trends are just a few clicks away. By following the provided tips, Canadian shoppers can confidently indulge in the unique styles Brandy Melville has to offer, all delivered right to their doorstep in Canada.
Discounts + Coupons + Sales