Pokemon cards are collectible trading cards featuring characters from the popular Pokemon franchise. Whether you're a fan looking to expand your collection or a beginner starting out, it's important to know where you can buy Pokemon cards easily and reliably.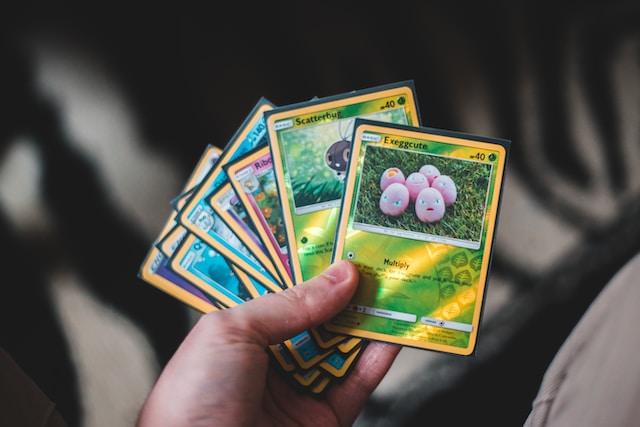 What are Pokemon Cards
Before diving into the world of purchasing Pokemon cards, it's essential to understand what they are and their significance in the Pokemon Trading Card Game (TCG).
Pokemon Cards
Pokemon cards are an integral component of the Pokemon Trading Card Game (TCG) universe. Each card showcases various Pokemon species, with their unique abilities and characteristics. These cards play a vital role in battles between players, offering strategic gameplay and exciting encounters. The joy of collecting and trading Pokemon cards has made it a popular and thrilling hobby for enthusiasts worldwide.
Online Pokemon Card Shops
In today's digital age, online shopping has become a popular way to purchase various items, including Pokemon cards. Let's explore some of the most well-known online platforms where you can find a wide selection of Pokemon cards.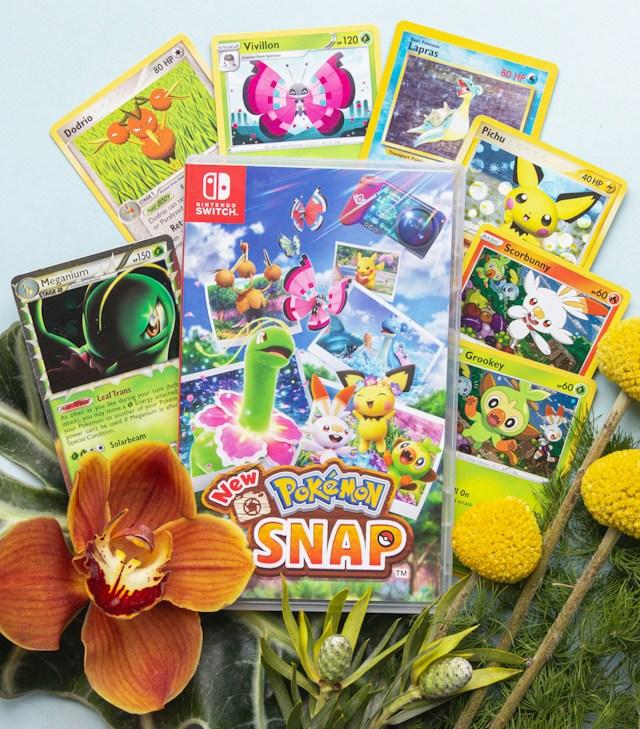 Pokemon Center
The official Pokemon Center is a one-stop online shop for all things Pokemon. They offer an extensive range of Pokemon cards, including booster packs, elite trainer boxes, and theme decks. Buying from the Pokemon Center ensures that you are getting authentic and official Pokemon merchandise, and they often release exclusive card sets and products that are not available elsewhere.
Walmart
Walmart is a multinational retail corporation known for its extensive selection and competitive prices. When it comes to Pokemon cards, they offer a variety of products, ranging from individual booster packs to collector's tins. With their vast network of physical stores, you may also have the option of picking up your Pokemon cards the same day if you choose their in-store pickup service.
Target
Target is another popular retail chain that offers a wide selection of Pokemon cards through its website. They carry booster packs, theme decks, and collector's boxes. Target often collaborates with Pokemon for exclusive card sets, making it an attractive option for collectors looking for unique items.
Gamestop
Gamestop is renowned as a leading retailer of video games, but they also have an online store that features Pokemon cards. Gamestop offers a range of Pokemon TCG products, providing a convenient option for gamers and enthusiasts to buy cards alongside their favorite video games. You may also find competitive deals or promotions related to Pokemon cards during special events or game releases.
Best Buy
Primarily known for electronics and tech products, Best Buy also caters to the Pokemon card market. They offer a selection of booster packs, theme decks, and collector's boxes, allowing you to conveniently shop for Pokemon cards while browsing for other tech gadgets. Best Buy often features exclusive bundles or discounts for Pokemon cards, especially during holiday seasons or special sales events.
Barnes & Noble
Barnes & Noble, a well-known bookstore chain, has expanded its offerings to include Pokemon cards. They provide a variety of booster packs, tins, and collector's boxes. This makes it a convenient option for book lovers and Pokemon enthusiasts alike. Additionally, Barnes & Noble often hosts Pokemon-themed events or promotions, providing a unique experience for enthusiasts beyond buying cards.
Amazon
As one of the largest online marketplaces, Amazon offers a diverse range of Pokemon cards. You can find a vast selection of booster packs, individual cards, and even rare special edition sets from various sellers on Amazon. With their extensive seller network, you may have access to competitive pricing and the ability to compare prices across different sellers. Additionally, Amazon provides reliable shipping options, ensuring your Pokemon cards reach you safely and promptly.
When it comes to purchasing Pokemon cards, online platforms like the Pokemon Center, Walmart, Target, Gamestop, Best Buy, Barnes & Noble, and Amazon provide you with a wide selection of options. Each platform has its own advantages, be it the authenticity and exclusivity of the Pokemon Center, the extensive inventory and competitive prices of Walmart, or the unique collaborations found at Target. Consider your preferences, pricing, and any specific promotions or events to help you make an informed decision. With these online options, building your Pokemon card collection or finding specific cards for gameplay becomes easier than ever before.
Cheap Pokemon Cards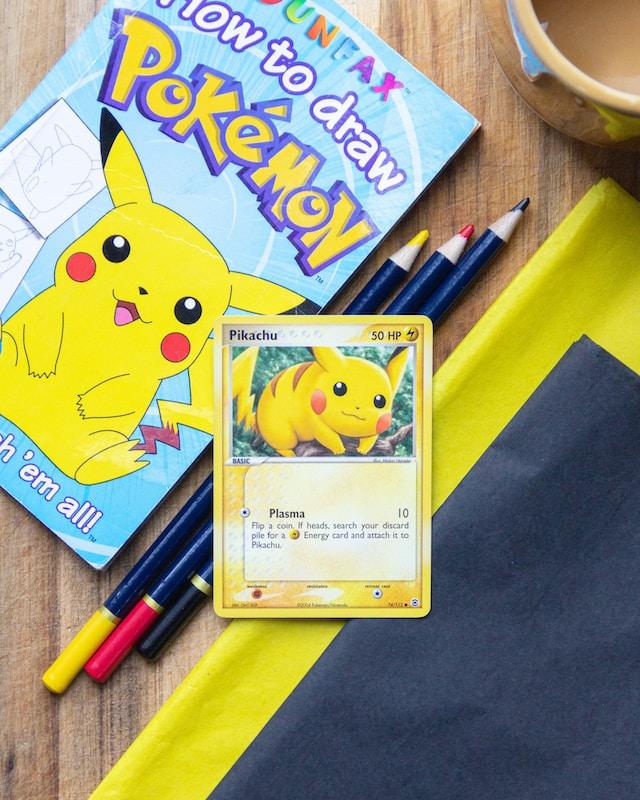 When it comes to finding cheap Pokemon cards, ordering them from an online store is often the most cost-effective option. Online retailers typically offer competitive pricing and have lower overhead costs than physical stores, allowing them to pass on savings to customers. In addition, the convenience of browsing through a wide selection of Pokemon cards from the comfort of your own home makes online shopping an attractive choice.
Cheap Pokemon Cards Online
When searching for cheap Pokemon cards, it's beneficial to compare prices across different online retailers. Websites like eBay, TCGPlayer, and Troll and Toad are well-known for offering Pokemon cards at discounted prices. These online marketplaces allow you to compare prices from various sellers and often feature promotions or deals on Pokemon cards.
Another way to find affordable Pokemon cards is by opting for older card sets or individual cards rather than newer releases. Older sets may be available at lower prices due to being out of print or having lower demand, while purchasing individual cards can be less expensive than buying entire booster packs or sets. However, exercise caution when buying from unknown sellers or marketplaces to ensure the authenticity of the Pokemon cards.
How to Buy Pokemon Cards Online through Qwintry
If you're looking to buy Pokemon cards online, one option is to use the Qwintry website. Qwintry is a mail forwarding service that allows you to order items from online stores in the United States and have them shipped to your international address.
To purchase Pokemon cards via Qwintry, you first need to sign up for an account on their website. Once you have an account, you can browse through online stores or search for specific Pokemon cards using the Qwintry platform. When you find the cards you want to buy, you can proceed with the purchase on the online store's website, filling in your Qwintry address as the shipping address.
After the online store ships your package to your designated Qwintry address, Qwintry will notify you and provide options for shipping it to your international address. They may also offer consolidation services to combine multiple packages and save on shipping costs. By leveraging Qwintry's mail forwarding service, you can access a wider range of Pokemon cards and potentially find better deals than what is available locally.
Ordering Pokemon cards from online stores offers a cost-effective solution for obtaining cheap cards. By utilizing platforms like Qwintry to access international online retailers and comparing prices on popular marketplaces, you can find affordable Pokemon cards to add to your collection or use in gameplay. Always prioritize authenticity and buy from reputable sellers to ensure the quality of your Pokemon cards.
Conclusion
Among the various options to buy Pokemon cards online, using the Qwintry website stands out as the most favorable choice. By utilizing Qwintry's mail forwarding service, you can access a vast selection of Pokemon cards offered by online stores in the United States, enjoying competitive pricing and potential savings on shipping costs. Qwintry simplifies the process of international ordering and shipping, providing a convenient and cost-effective solution for obtaining affordable Pokemon cards. With Qwintry, collectors and players alike can expand their Pokemon card collection without breaking the bank.
Discounts + Coupons + Sales