The Apple Watch has become a popular and sought-after wearable device, offering a range of features that enhance our daily lives. If you are located in Canada and are considering buying an Apple Watch, you might be wondering about the best ways to make your purchase. This comprehensive guide will walk you through the process, providing valuable insights and tips specifically tailored to buying an Apple Watch in Canada.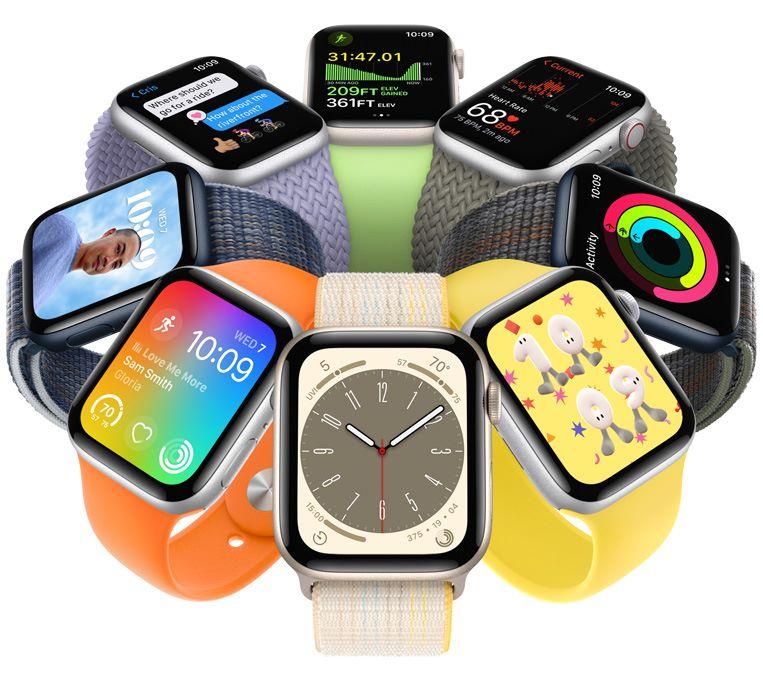 Why Buy an Apple Watch in Canada?
Canada offers several benefits for consumers looking to purchase an Apple Watch. Firstly, one of the primary reasons to consider buying an Apple Watch in Canada is due to its widespread availability. Apple has a strong market presence in Canada, ensuring that the latest Apple Watch models are readily accessible to potential buyers across the country. Additionally, pricing in Canada often remains competitive, allowing consumers to find a great deal on their purchase. Furthermore, warranty considerations are also essential, as buying from an authorized seller in Canada ensures that customers have access to reliable support and service in case any issues arise with their Apple Watch. Overall, there are multiple advantages to buying an Apple Watch in Canada, including availability, competitive pricing, and robust warranty coverage.
Apple Watch Models
Apple Watch Series Differences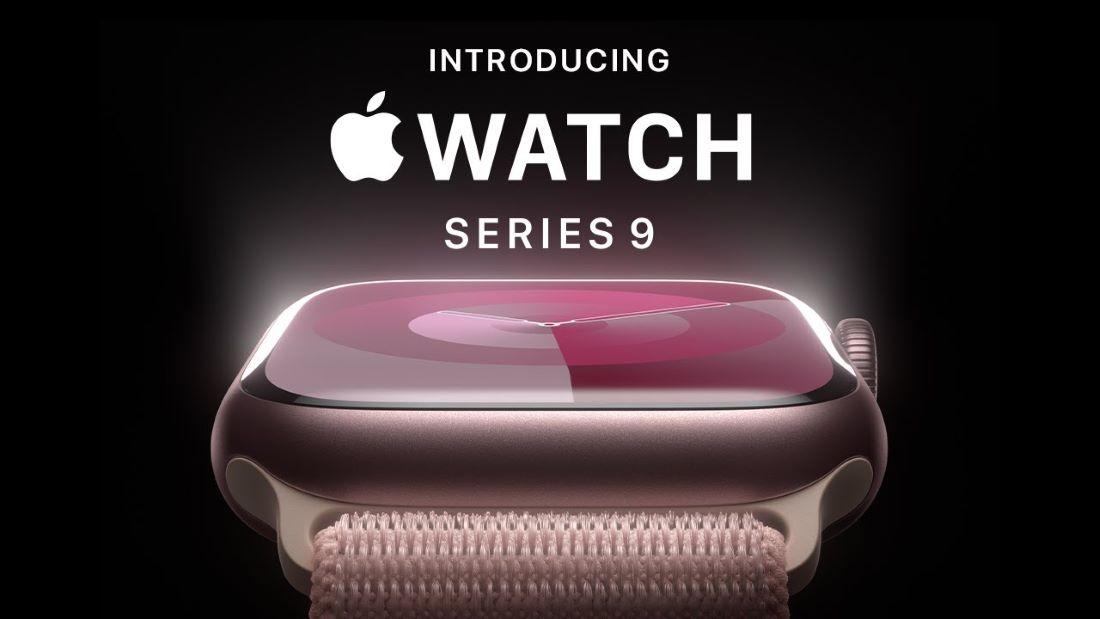 The Apple Watch is available in different series, each offering unique features and advantages over the previous models. Here is a breakdown of the different Apple Watch series:
Apple Watch Series 3:
The Apple Watch Series 3 introduced built-in GPS and a faster dual-core processor, providing improved performance over its predecessors. It also has a barometric altimeter for tracking elevation and an optical heart rate sensor. The advantages of the Series 3 include a more affordable price point compared to the newer models and a wide range of available bands and accessories.

Apple Watch Series 4:
The Apple Watch Series 4 featured a larger display with curved corners and thinner bezels, providing a more immersive viewing experience. It introduced advanced health features such as an electrical heart sensor for ECGs, fall detection, and improved workout tracking. The Series 4 also offered a faster S4 dual-core processor for enhanced performance and a louder speaker. The advantages of the Series 4 include its larger display, improved health tracking capabilities, and a more powerful processor.

Apple Watch Series 5:
The Apple Watch Series 5 introduced an always-on Retina display, allowing users to glance at their watch face without needing to raise their wrist. It also included a built-in compass for improved navigation and an international emergency calling feature. The Series 5 retains the advanced health features of the Series 4, such as the electrical heart sensor and fall detection. The advantages of the Series 5 include the always-on display, enhanced navigation capabilities, and the option for international emergency calling.

Apple Watch Series 6:
The Apple Watch Series 6 introduced the ability to measure blood oxygen levels using an advanced sensor and app. It also featured an upgraded S6 dual-core processor for better performance and faster charging capabilities. The Series 6 retained the always-on Retina display, electrocardiogram functionality, and fall detection. The advantages of the Series 6 include its blood oxygen monitoring feature, improved processor, and faster charging.

Apple Watch Series 7:
The Apple Watch Series 7 introduced a larger and more advanced Retina display, with nearly 20% more screen area compared to the previous models. This enhanced display allows for more space to view and interact with apps and notifications. The Series 7 also features a more durable design, with a stronger and crack-resistant display, as well as improved dust and water resistance. It includes the latest S7 system-in-package (SiP) for faster performance and better energy efficiency. The Series 7 offers new health capabilities, including the ability to measure blood oxygen levels, track sleep patterns, and monitor heart rate. With its longer battery life, users can enjoy extended usage throughout the day. The advantages of the Series 7 include its larger and more durable display, enhanced performance, advanced health features, and extended battery life. Overall, the Apple Watch Series 7 provides an upgraded and immersive experience for users, making it an excellent choice for those seeking the latest advancements in wearable technology.
Each Apple Watch series builds upon the previous models, offering new features and improved performance to enhance the overall user experience. Choosing the right series depends on your specific needs, budget, and desired functionalities.
Online Retailers in Canada
Popular Online Retailers with a Wide Selection of Apple Watches in Canada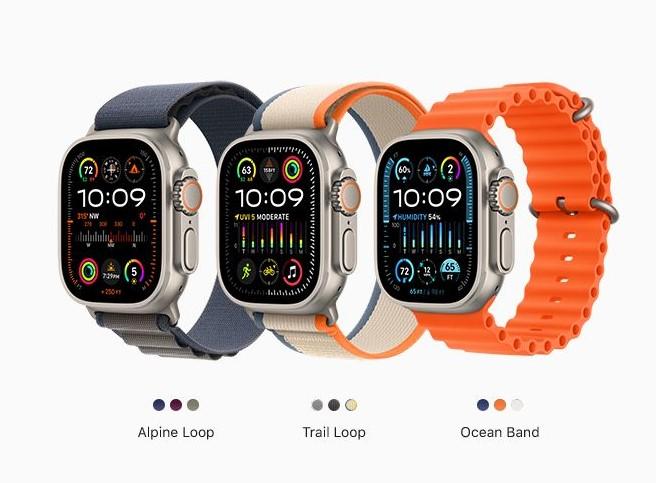 Popular Online Retailers with a Wide Selection of Apple Watches in Canada:
Best Buy Canada:
Best Buy Canada is a well-known retailer that offers a wide selection of Apple Watches. One of the advantages of shopping at Best Buy Canada is their competitive pricing and frequent sales, allowing customers to find great deals on Apple Watches. They also provide reliable customer service and support, with multiple channels for assistance, including in-store, online, and over the phone.

Amazon Canada:
Amazon Canada is a popular online marketplace that offers a vast range of Apple Watches from various sellers. One of the advantages of shopping on Amazon Canada is the extensive selection, allowing customers to compare different models, colors, and configurations. They also provide customer reviews and ratings, which can help buyers make informed decisions. Additionally, Amazon Prime members can enjoy fast and free shipping on eligible Apple Watch purchases.

The Apple Online Store:
The Apple Online Store is the official online retailer for Apple products, including the Apple Watch. Shopping directly from the Apple Online Store ensures that customers are buying genuine products and that they have access to the latest Apple Watch models and accessories. The store offers personalized recommendations, easy customization options for bands and finishes, and financing options. Additionally, the Apple Online Store provides excellent customer support and warranty services for Apple Watch purchases.

Walmart Canada:
Walmart Canada is a popular online retailer that offers a wide selection of Apple Watches at competitive prices. One of the advantages of shopping at Walmart Canada is their convenient return policy, allowing customers to easily return or exchange their Apple Watch if needed. They also offer various shipping options, including free shipping on eligible orders, making it convenient for customers to receive their Apple Watch.

Staples Canada:
Staples Canada is a well-established online retailer that offers a diverse range of tech products, including Apple Watches. One advantage of shopping at Staples Canada is their strong reputation for reliability and customer service. They offer a price match guarantee, ensuring customers get the best value for their Apple Watch purchase. Staples Canada also provides easy online ordering and multiple payment options, making the buying process seamless.
These popular online retailers in Canada provide a wide selection of Apple Watches and various advantages such as competitive pricing, reliable customer service, extensive product selection, and convenient shipping and return policies. Buyers can choose the retailer that best suits their preferences and needs when purchasing an Apple Watch.
Trusted Retailers with Positive Customer Feedback and Reliable Shipping
When buying an Apple Watch online, it is essential to choose a retailer with a track record of positive customer feedback and reliable shipping services. Platforms such as Qwintry have gained popularity, offering efficient and secure shipping solutions from international online retailers to Canadian customers. Qwintry enables access to a broader range of options and potentially lower prices, making the purchasing process even more convenient.
Price Comparison between Different Retailers
Comparing prices across various online retailers in Canada allows you to find the best deal on your Apple Watch purchase. Ensure you consider additional costs, such as shipping fees and taxes. Qwintry's user-friendly interface facilitates easy price comparisons and ensures transparency throughout the shipping process, making it a valuable tool in finding the most cost-effective option.
Buy Apple Watch from Online Shops Shipping to Canada
When purchasing an Apple Watch from online shops that ship to Canada, there are various options available. One of the advantageous options is using Qwintry, a package forwarding service. Qwintry offers several benefits that make buying an Apple Watch better and cheaper.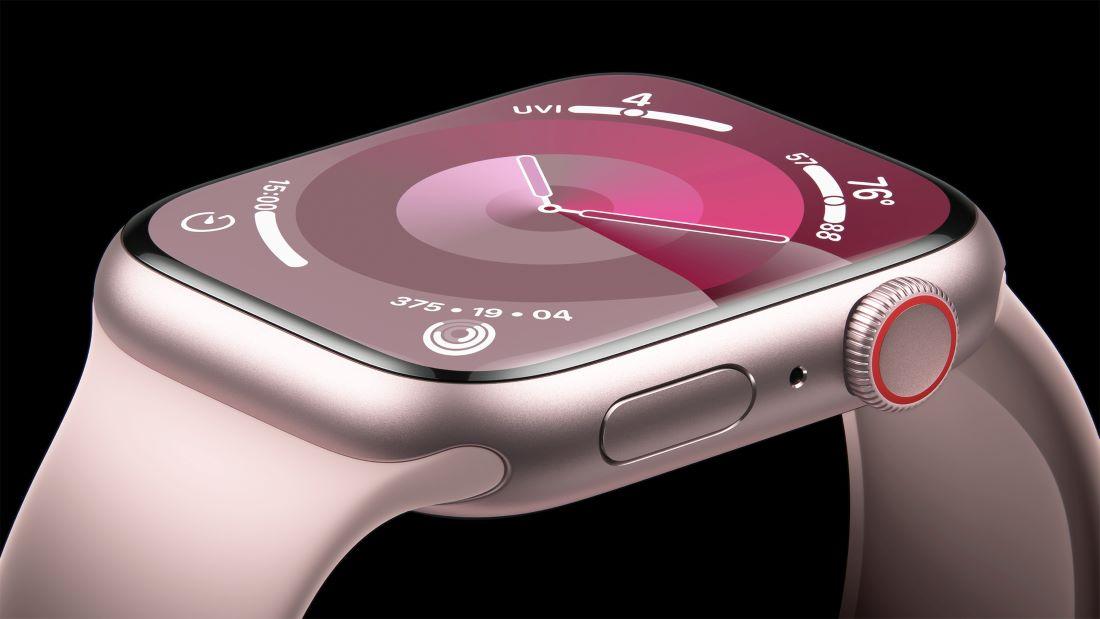 Advantages of using Qwintry:
Lower Shipping Costs: Qwintry provides discounted international shipping rates, allowing customers to save on shipping fees when compared to direct shipping from the online shop to Canada.

Consolidation and Repackaging: Qwintry offers the option to consolidate multiple packages into a single shipment, reducing the overall shipping costs and potentially lowering customs fees.

Package Inspection: Qwintry provides package inspection and repackaging services, ensuring that the Apple Watch is securely packaged for international shipping, minimizing the risk of damage during transit.

International Shipping Options: Qwintry partners with reliable shipping carriers, offering various shipping options, including expedited delivery, to ensure that the Apple Watch arrives in Canada promptly.
Step-by-step guide to buying an Apple Watch with Qwintry:
Sign up for a Qwintry account on the website.

Obtain the shipping address provided by Qwintry, which is typically a warehouse address located in the United States.

Visit an online shop that ships to the United States, such as Apple's official online store or other authorized retailers.

Place your order for the desired Apple Watch, ensuring that the shipping address is set to the Qwintry warehouse address.

Complete the purchase transaction, following the online shop's checkout process.

Once the Apple Watch is delivered to the Qwintry warehouse, you will receive a notification from Qwintry.

From your Qwintry account, select the consolidation and repackaging option, if desired, to combine multiple packages and reduce shipping costs.

Provide any additional instructions for packaging or repackaging the Apple Watch, if necessary.

Select your preferred international shipping option and complete the payment for the shipping fees.

Qwintry will handle the export and transportation of the Apple Watch to Canada.

Track the shipment using the provided tracking number and await the delivery of your Apple Watch to your Canadian address.
By using Qwintry as a package forwarding service and following the step-by-step guide, you can make your Apple Watch purchase more affordable, benefit from lower shipping costs, and have peace of mind knowing that your package will be handled with care during transit.
Warranty and Support
Apple's Standard Warranty Coverage for Apple Watches in Canada
When purchasing an Apple Watch in Canada, it is crucial to understand Apple's standard warranty coverage. Apple typically provides a one-year limited warranty, which covers manufacturing defects and malfunctions. However, certain limitations exist, and it's important to read and understand the details provided by Apple to ensure you receive appropriate support if any issues arise.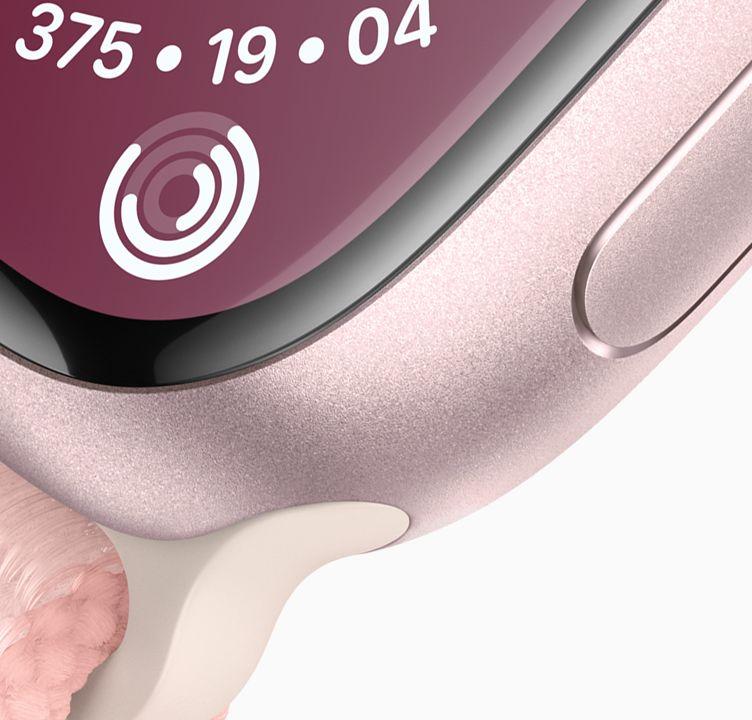 Extended Warranty Options and Their Advantages
To enhance your coverage and gain peace of mind, consider purchasing an extended warranty for your Apple Watch. Third-party providers and some authorized retailers offer extended warranty options, expanding the coverage period beyond Apple's standard warranty. Evaluate the terms and conditions of these extended warranty options to determine if they align with your needs.
Apple Support Services Availability for Repairs and Troubleshooting
In the event that your Apple Watch requires assistance, Apple provides support services to address repairs and troubleshooting. In Canada, Apple Stores and authorized service providers are available to assist you with any concerns. Familiarize yourself with the locations and contact information of these support services to ensure a smooth experience should the need arise.
Conclusion
Buying an Apple Watch in Canada offers several advantages, including availability, competitive pricing, and robust warranty coverage. Via thorough research and utilizing reputable platforms like Qwintry, you can find the perfect Apple Watch model to suit your needs and preferences. Consider the various options available, compare prices, and make an informed decision. Whether you choose to buy from local Canadian retailers or utilize international online shops, this guide ensures you have all the necessary insights to confidently purchase your Apple Watch in Canada. Happy shopping!
Discounts + Coupons + Sales