Fast "cold" processors and responsive touch screens allow for a versatile office-home device - a 2-in-1 laptop. Such laptops are convenient for working with graphic editors and for performing routine office tasks. Where can you buy them at a fair price? We answer this question in our article.
How to buy laptops in the USA at sale?
Everything in America is profitable to buy, and laptops are no exception. The reason is lower business taxation and much more attractive discounts on sales. And most importantly, shipping a laptop from the US is easy. After you join Qwintry, you get all the benefits available to American consumers.
The main advantage, as already mentioned, is the low prices for laptops with touch screens. The second plus of shopping in America is the variety of goods. Many devices do not reach many countries due to the narrowness of the market. Manufacturers do not want to promote devices that will receive limited distribution. In fact, other countries' retail only offer expensive Lenovo, Dell and HP devices.
In this context, a third advantage appears - the ability to purchase a laptop with a touchscreen from your favorite brand. You should pay attention to these devices at least because of the AMOLED displays that top-end 2-in-1 devices are equipped with.
Cheapest: Lenovo 11.6 "300e Multi-Touch
Buy at B&H: $309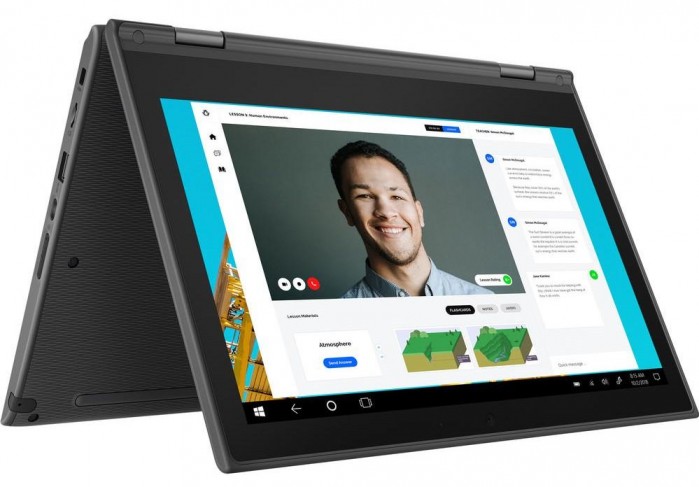 Let's just say that you don't need to expect miracles from a 2-in-1 laptop, which is comparable in price to a cheap Android smartphone. However, the Lenovo 11.6 "300e also has clear positives. These include an anti-glare IPS display with 10-touch support. The monitor has a resolution of only 1366 x 768, but for an 11-inch display, this is enough for all interface elements to be displayed large enough by default.
Responsible for the performance of the laptop is a 4-core Celeron N4100 processor, 4 GB of RAM (LPDDR4) and 64 GB of flash memory. The laptop runs on Windows, so you have access to all the applications you are familiar with. A stylus is included with the laptop, so you can fully enjoy the benefits of a hybrid device.
Available Performance: Samsung Galaxy Book Pro 360 15.6 "AMOLED Touch-Screen
Buy at Best Buy: $1,300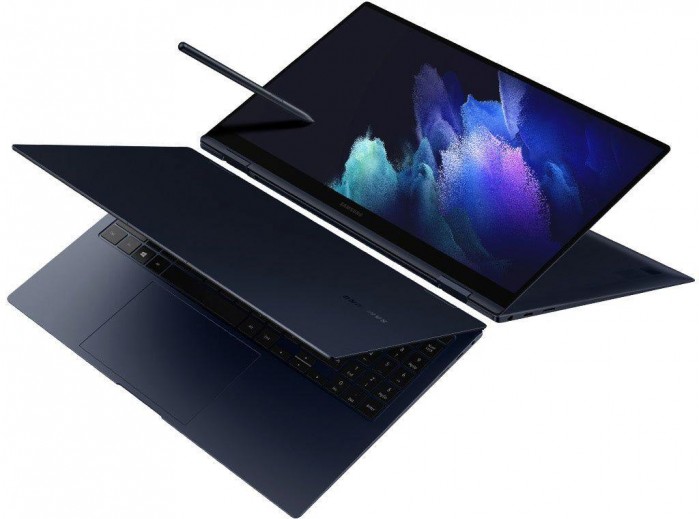 Sometimes a laptop should have everything: a stylish design, an advanced processor, an excellent large touchscreen, a stylus. In some countries the price of such devices is unrealistically high. Of course, the target audience for such laptops is limited. However, in the US, the cost of laptops with such functionality starts at $ 1100. We chose a Samsung laptop for our list because its display provides the same user benefit as Galaxy smartphones - rich, high-contrast colors thanks to AMOLED technology.
The modification we have chosen can be defined in short: "full minced meat". 16GB of RAM, 1TB SSD, and the heart of the laptop is a 4-core Intel Core i7 processor (11th generation). Delivery of such a device from America involves the payment of a duty. But even with all the shipping costs, the Samsung Galaxy Book Pro 360 will cost about 115,000 rubles. What does Russian retail offer for this money?
4K display: Lenovo Yoga 9i 14 2-in-1 14 "
Buy at Best Buy: $1,350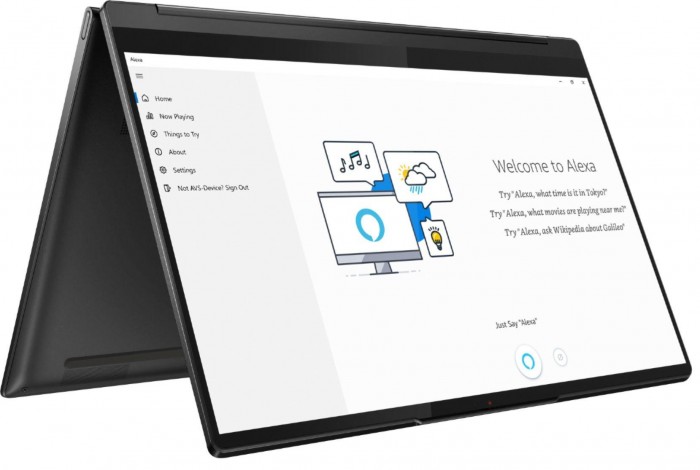 A laptop with a touchscreen display, excellent hardware and a UHD touchscreen display. This kind of device is great for working in Photoshop or in an engineering application. The kit includes a proprietary stylus, so all functionality is available right out of the box. The i7-1185G7 4-core processor, 16 GB of RAM and 512 GB SSD will last for many years. A similar device, but not Lenovo, can be sold in many countries at a higher price.
Balanced Solution: Dell Inspiron 15 2-in-1
Buy from Dell: $750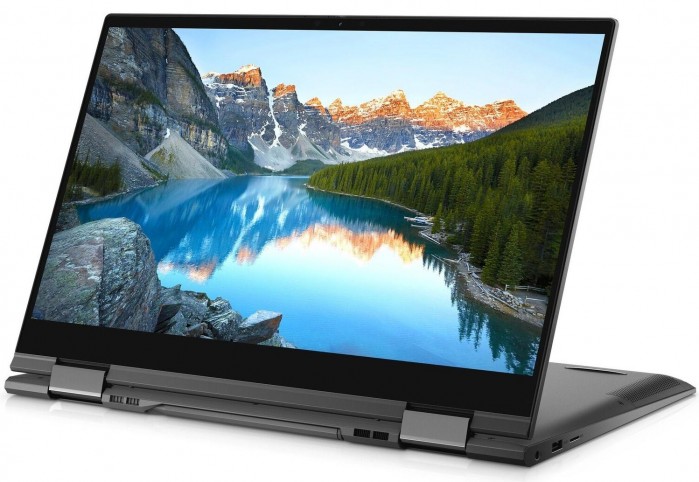 Solve business issues, watch a movie comfortably, play a decent 3D game. If you need a laptop for such purposes, and having a touchscreen is a matter of principle, then the Dell Inspiron 15 2-in-1 may be the best choice for years to come. Considering the build quality of Dell laptops, you will definitely be delighted with your purchase.
Balanced solution with AMD: ASUS 14 "VivoBook Flip
Buy at B&H: $730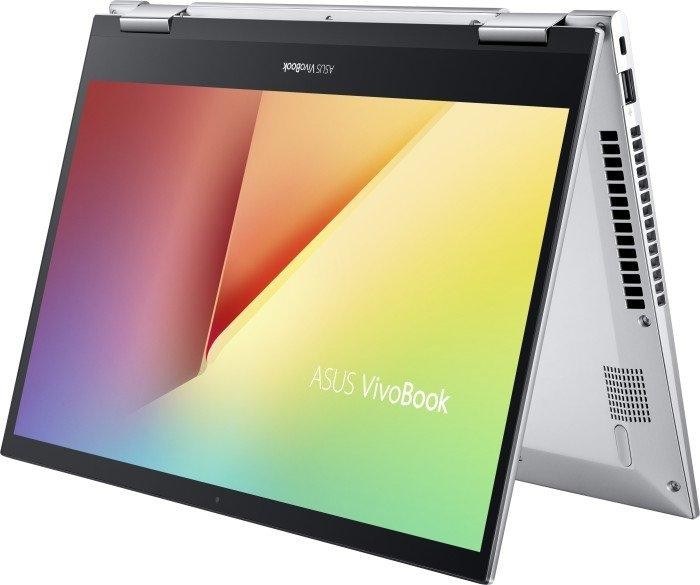 American retail offers a lot of interesting things to fans of devices on AMD. For example, a laptop ASUS 14 "VivoBook Flip with a touch screen and a 6-core Ryzen 5 5500U processor. Carrying a 14-inch device is quite convenient. You will definitely be pleased with your purchase, considering the cost with delivery.
The prices given in the article are promotional offers. Perhaps, while reading, you will find other price tags or will not find the specified laptops. In any case, in the indicated price ranges, you can always buy laptops with touch screens. Check the current offers in American stores, place an order, and Qwintry will take care of delivering a parcel from the USA to your country.
Discounts + Coupons + Sales